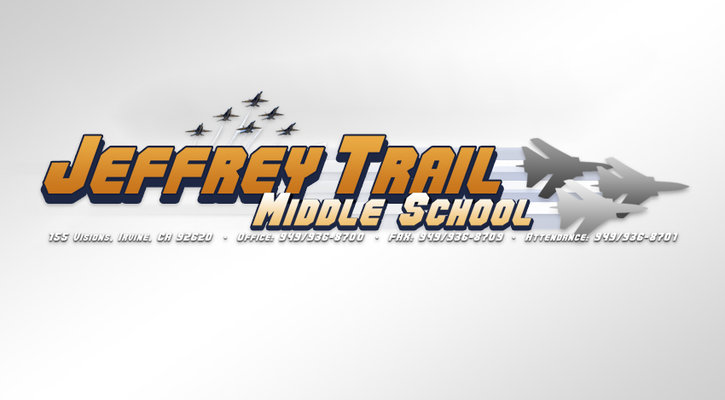 JTMS 1:1 Initiative
Dear JTMS Families,
Beginning in Fall 2019 JTMS will be a complete 1:1 school offering students daily access to a device for instruction and learning at school and at home!
Students will have two options to attain a device for daily use:
Check out a Chromebook from the JTMS Library the first week of school

Students who choose to check out a JTMS Chromebook from JTMS will have the option to purchase IUSD Insurance (approximately $20 for annual coverage) to cover any damage incurred throughout the year and avoid fines.

Bring a personal device (laptop, MacBook or Chromebook) from home

For families considering purchasing a personal device for daily use, the Jeffrey Trail PTSA has partnered with Dell Computers to offer select devices that not only come to you at a discount, but will also earn money for our PTSA!

To purchase a Chromebook for your child, visit our personalized Dell link at: www.Dell.com/mpp/jtmsptsa
Chromebook flyer - JTMSptsa.pdf
If you have any questions about our 1:1 Initiative, please contact Mrs. Parker or Mr. Georgino.
Go Jets!!
Michael Georgino
Principal
Jeffrey Trail Middle School