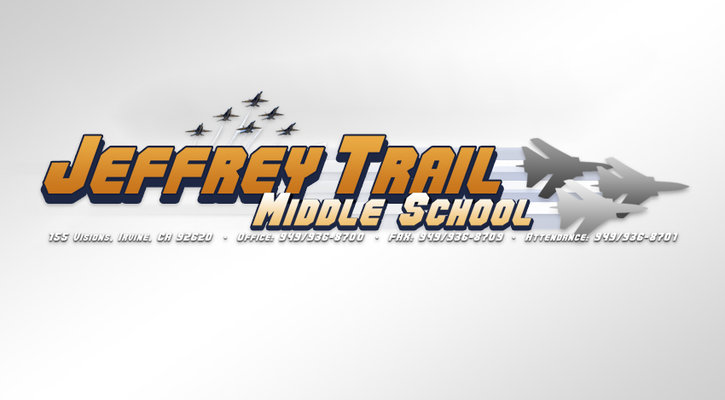 Attention Jeffrey Trail Families
Proof of Residency forms for the 2019-2020 school year are now available for you to download here.
Please submit your forms to Jeffrey Trail (including 8th grade students).  Forms are being accepted now and are due no later than March 29, 2019 to assure your continued enrollment in IUSD for the 2019-2020 school year.
Please include the following:
·         Affidavit form with signature
·         Two Utility Bills
·         Parent/Guardian ID (example: drivers' license, passport)
Thank you for your prompt assistance in this yearly process. If you have any questions please feel free to call the Jeffrey Trail front office at (949) 936-8703.